Note to visitors: did you know that from one site you can access newspapers from around the world?

You can also visit Arts and Letters Daily, published by the Chronicle of Higher Education, for an extensive list of magazines and newspapers.

To our friends in Haiti, El Salvador, the beautiful nations of Africa: we welcome you with joy, and apologize for the vulgar and racist rhetoric of the current political arena. We are proud to have you visit our site. We also extend the hand of friendship to our wonderful neighbors to the north: Canada is and will continue to be our special friend.

75 nations visited us in November. We had first-time visitors from the Cook Islands! Over our 25-year history, we have now been visited by 198 nations! In November, significant increases in visits came from the European Union, Netherlands, Brazil, Italy, Hungary, Viet Nam, Mozabique, and Indonesia. A big welcome to everybody!


Afghanistan 2
(no flag) Air Transport Industry (aero) 11

Aland Islands 22

Albania 4

Algeria 1

Algeria 1

American Samoa 1

Angola 1

Andora 1

Anguilla 1

Antigua and Barbuda 1

Argentina 27

Armenia 2

Aruba 4
(no flag) Ascension Island 9
(no flag) Asia Pacific Community 1

Australia 24

Austria 14

Azerbaijan 3

Bahamas 2

Bahrain 4

Bangladesh 3

Belarus 2

Belgium 7

Belize 1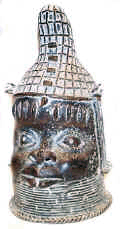 Benin 2

Bermuda 12

Bhutan 1

Bolivia 1

Bosnia and Herzegovina 1

Botswana 4

Brazil 113
(no flag) British Indian Ocean Territory 30

Brunei Darussalam 2

Bulgaria 1

Cambodia 1

Cameroon 1

Canada 53

Cape Verde 1
(no flag) Catalan Community 1

Cayman Islands 5

Central African Republic 1

Chile 1

China 442
(no flag) Christmas Island 1
(no flag) Cocos (Keeling) Islands (Territory of Australia) 22 <

Colombia 8

Congo, Democratic Republic 2

Cook Islands 4
(no flag) Cooperative Association (coop) 4

Costa Rica 2

Cote D'Ivoire (Ivory Coast) 1

Croatia (Hrvatska) 1

Cyprus 2

Czech Republic 835

Denmark 2

Djibouti 3

Dominica 3

Dominican Republic 1

Ecuador 1

Egypt 2

El Salvador 1

Equatorial Guinea 1

Eritrea 4

Estonia 4

European Union 388

Faroe Islands 1

Finland 5

Fiji 1 <95

France 26

French Guiana 3

French Polynesia 1

Gabon 3
Generic Business (biz) 21
Generic TLD (info) 4
Generic Mobile TLD (mobil) 1

Georgia 3

Germany 838

Ghana 4

Gibraltar 19

Greece 9

Greenland 1

Grenada 1

Guatemala 1

Guernsey 1

Guinea 1

Guyana 2
Honduras 1

Hong Kong 1

Hungary 51

Iceland 6
(no flag) Ind. Contact Data (tel) 1

India 44

Indonesia 34

Iran 4

Ireland 18

Isle of Man 6

Israel 17

Italy 71

Jamaica 1

Japan 42

Jersey 2
Jordan 2

Kazakhstan 6

Kenya 11

Kuwait 3

Kyrgyzstan 9

Laos 1

Latvia 4

Lebanon 3

Lesotho 3

Libya 3

Liechtenstein 3

Lithuania 8

Luxembourg 2

Macao 2 Macedonia 10

Madagascar 1

Malaysia 7

Maldives 1

Mali 115

Malta 6

Mauritius 1

(no flag) Mayotte 6

Mexico 3

Micronesia 3

Moldova 4

Mongolia 43

Monaco 1

Montenegro 1

Montserrat 3

Morocco 2

Mozambique 13

Myanmar 1

Namibia 1

Nepal 1

Netherlands 223

Netherlands Antilles 4

Network 22,037

New Caledonia 1

New Zealand (Aoteraroa) 5

Nicaragua 1

Niger 5

Niue 1

Non-Profits 46

Norway 1

Old style Arpanet (arpa) 18

Oman 1

Pakistan 1

Palau 2

(no flag) Palestinian Territory, Occupied 1

Panama 1

Paraguay 1

Peru 1

Philippines 5

Poland 14

Portugal 4

(no flag) Professional 5

Reunion 1

Romania 28

Russian Federation 398

Rwanda 2

(no flag) S. Georgia and S. Sandwich Islands 3

Saint Vincent and the Grenadines 1

Samoa 1

San Marino 3

Sao Tome and Principe 1

Saudi Arabia 1

Serbia 7

Seychelles 12

Singapore 15

Slovak Republic 11

Slovenia 1

Somalia 4

South Africa 213

South Korea 1

Soviet Union 315

Spain 7

Sri Lanka 3

(no flag) St. Helena 3

Syria 3

(no flag) St. Pierre and Miquelon 4

Sweden 15

Switzerland 25

Syria 3

Taiwan 1

Tajikistan 1

Tanzania 2

Thailand 7

Togo 3

(no flag) Tokelau 21

Tonga 7

Trinidad and Tobago 1

Tunisia 1

Turkey 18

Turks and Caicos Islands 4

Tuvalu 2

Uganda 5

Ukraine 10

United Arab Emirates 2

United Kingdom 35

Uruguay 1

US Educational 36

US Government 4

US Military 7

US Commercial 8,049

Uzbekistan 6

Venezuela 3

Viet Nam 32

Virgin Islands 1

Yemen 1

Yugoslavia 1

Zambia 1

Zimbabwe 1

<!Begin Link to Flag Page-->
Flags courtesy of ITA's Flags of All Countries used with permission.
<!End Flag Link--> Generated by Webalizer Version 2.01