All About Women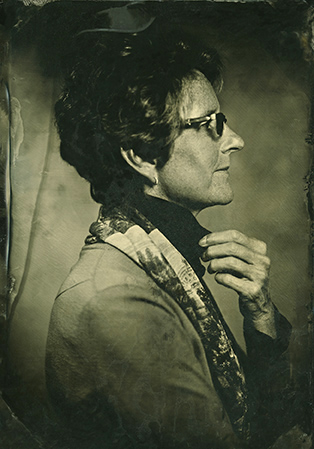 Our Woman of the Month Award for September goes to Maggie Taylor , creator of illusionist digital composites, author of "Landscape of Dreams".
Note: Woman of the Month now has its own page in the giraffe.com archives section.
Following actions taken by Wales and Scotland, England's government has just announced that women will now be allowed to take 2 early abortion pills at home. This new law, which becomes active at the end of 2018, replaces the current requirement that women who want to end a pregnancy during the first ten weeks must visit a clinic two times to ingest a pill each time, 24 - 48 hours apart, and then go home to finish the process. The prolonged method currently in use has resulted in some unfortunate episodes, with women starting to miscarry before they reach home.

A 26-year old Japanese woman is now the first female fighter pilot to be licensed in that country. Misa Matsushima has accomplished her chlldhood goal, formed when she saw "Top Gun" in elementary school. Her opportunity arose when Prime Minister Abe relaxed gender restrictions in 2015 in his mission to open more employment positions for women. Another female, Ryoko Azuma, earlier this year was appointed the first woman to command a warship squadron, wth four ships under her command.

Scotland has just become the first nation to provide free sanitary products at all schools including colleges and universities across the country. The new directive will affect some 395,000 students in the government's effort to help "banish the scourge of period poverty" that currently obstructs the health and well-being of young women. One recent study by a group called Women for Independence found that roughly one in five women had been the victim of period poverty.

Maria Irene Fornes has been described as being "in the pantheon of the great writers like Beckett or Pinter or Caryl Churchill" yet she never had a play produced on Broadway and never saw any of her 40 full-length plays presented as part of a standard professional repertoire. Now age 88 and suffering from dementia, Fornes wrote dramas that were considered too challenging or too avant-garde. The Museum of Modern Art in New York will feature a documentary about Forne, and the Public Theater of New York has just held a 12-hour marathon of readings from her dramas. In this article, 8 artists describe in detail their experiences with the playwright and her works, which are described as "biting" and "absurdist".

The Washington Post writes of the first death penalty demanded for a female activist in the country of Saudi Arabia. Israa al-Ghomgham is one of 5 activists targeted for execution, none of whom has been accused of violent behavior. In 2015 Ghomgham and her husband were part of a peacful demonstration against the discrimination faced by Shiite Muslims in a kingdom that is primarily Sunni. Both were arrested and have been imprisoned ever since. They are now charged with inciting a "soft revolution" and trying to influence other younger Saudi's to protest as well.

Vive la France! The intrepid nation has just outlawed catcalling and sexist comments. These two offenses are now crimes, with immediate penalties of up to $870. USD. Fines can be increased for repeat offenders or physical abuse. What is important, according to Marlene Schiappa, France's minister of gender equality, is "that the laws of the French Republic forbid insulting, intimidating, threatening and following women in public spaces." The new law also criminalizes "up-skirting" photos and imposes stronger penalties for online harassment. It extends the statute of limitations for the rape of minors and establishes 15 as the age of sexual consent.

Apparently Facebook has censored the work of a female artist, including removing her friends and comments, because shr showed naked breasts in a critique of the male-dominated forces that shape society. Icelandic artist Borghildur Indridadottir created a series called "Demoncrazy", pointing out how older men force their views onto social and public arenas in her country. The artist was told that the pictures "were against community standards". The photographs were taken in front of portraIts of important men in Iceland's history. At the opening of the exhibition, Indridadottir and other women attended the exhibtion naked from the waist up.

The victims of violence in Kosovo have finally gained an important victory in securing pensions for wartime sexual assault. Rape had always been considered a taint on the honor of the family. This meant that torture and gang rape were hushed up, used as blackmail to hide terrorism against ethinic Albanians. It is estimated that perhaps 20,000 women (and some men) were forbidden to talk about the atrocities visited upon them by Serbian police, paramlitaries and soldiers. Another study done in 2015 reports that upwards of 68% of Kosovan women are victims of domestic violence during their lives. As a result of the new monthly pensions offered to victims of war crimes, more women are talking about what was done to them. Up to last year, however, no woman who survived the ordeals came forward publicly, until a Kosovan living in Dallas, Texas, posted an open letter on Facebook to the man who abducted her.

Next to New York, Berlin is considered the center of contemporary art. It has been found, however, that women artists earn 28% of the compensation paid to their male counterparts. Solo shows for men are 22% higher than for women. In addition, most of the artists admit that they could not cover their living costs from art alone. Nine of ten artists can expect to face poverty when they age. It is hoped that these statistics will induce a public discussion over the contributions of artists to the culture of the city.

Accusations of inappropriate comments and body searches are being leveled against the agents of U.S. Customs and Border Patrol. One school counselor from Long Island described questions like "Don't you think you're spendng too much money on traveling?". Alleged physical abuse charges include drugging anyone suspected of carrying drugs, administering IV sedatives, catheterizing to collect urine, and enforced X-rays and CT scans. Racial profiling and unlawful strip searches have also been alleged by 87 black women at Chicago's O'Hare airport. False descriptions labeled "miscellaneous" and "false arrest" are also used to hide the nature of complaints.

c. Corinne Whitaker 2018

Be sure to email giraffe@giraffe.com with your suggestions, be they articles, videos, images, cartoons, music, or comments, so that we can share our celebrations and our concerns with each other.