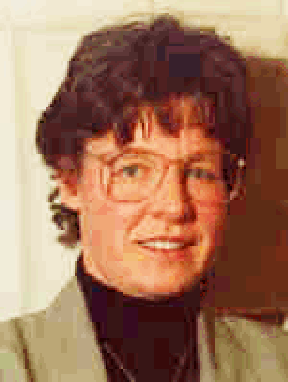 All About Women
Our Woman of the Month Award for September, 2021, goes to Jocelyn Bell Burnell, an Astrophysicist from Northern Ireland, who discovered the first radio pulsars in 1967 when she was a postgraduate student. She was made a Dame in 2008, and in 2009 becane the 1st female President of the Institute of Physics.

An exhibition titled "Don't Shut Up" at the Newhouse Center for Contemporary Art in Staten Island, New York, aims to give voice to women who have been silenced, either by intimidation, threatening behavior, censure or interruptions. Continuing through December 31 of 2021, the emphasis is on ways in which female voices have been negated, whether online or in person.

The subject of women's body hair has been controversial, and is treated differently in different cultures. In the U. S., armpit hair has been disdained and subjected to criticism. In this article, a young singer/songwriter shows off her unshaven armpit and discusses why women's bodies and hair should openly shown and free of shame.

Did you know that February 11 is celebrated as International Day of Women and Girls in Science? Did you also realize that the Arab world has some prestigious female scientists? This slide show will introduce you to 15 women that you might want to learn about. The site is called "About Her", and purports to promote exceptional women in the Arab countries, along with columns on fashion, travel, and beauty.

In the first 3rd of the 20th century, women artists were painting still lifes, primarily of domestic scenes. Rebecca Birrell, author of "This Dark Country", argues that in fact these scenes were replete with queer needs and a rebellious spirit of resistance. Unsurprisingly these painters were sidelined as male companions, students, or lovers. Even other women were dismissive of their female peers, like Virginia Woolf who described a woman serving her as "the foolish young woman in a Post-impressionistic tunic", presumably without ever asking her name. The unfortunate but not unusual result is that very few works by these artists survive.

Several young women who are members of an Afghan girls robotics team were able to escape their country before the Taliban took over. Known as "The Afghan Dreamers", the team gained renown in 2017 when they arrived in Washington D.C. to enter an International robotics competition. That journey involved traveling 500 miles from their homes in Harat to an embassy in Kabul. In Kabul the 6 girls were denied visas on two occasions, followed by having their robot kit taken by the Afghan government before the competition began. During the current upheaval in Afghanistan, the girls were able to escape to Qatar: the details of their escape are being kept secret for security reasons.

A young woman named Lisa Price started making hair and beauty products for the Black community at her home in Brooklyn in 1993. Calling her brand "Carol's Daughter", she became a success and found some celebrity investors. Then, in 2014, her company was sold to L'Oreal. This interview reveals her achievements as well as disappointments, her gradual building of self-confidence, and her growth in learning to handle disparagement.

Alameda County, California, has instituted a health program for Black expectant mothers. The prenatal care was created especially for them, in light of statistics indicating that Black mothers die more frequently when giving birth. The disparity has been laid to unconscious bias or racism. California passed a law in 2019 requiring anti-bias training for pre-natal caregivers, while the current year budget extended post-natal services. The Alameda County program has become a model for improving reproductive health and racial bias. Nutrition, postpartum restaurant meals, and help with breast feeding are among the topics offered.

Many women have experieced the discomfort caused by a gynecological examination. One arist decided to do something about it. Nao Bustamante tells us that the current tool was developed in the 1940's, although it was used as early 79 A.D. Its history is spotty: a 19th century doctor used it to do cruel experiments on enslaved women. Bustamante's revised sketches of suggested changes earned her a grant from the University of Southern California in Advancing Scholarship in the Humanities and Social Science Research. She can now work with 3D print specialists, materials specialists, and patent experts, hoping to have a prototype ready by 2023.

Continuing acts of violence against women in Puerto Rico have forced the justice system to examine the issue. More than 81 women have been victims this year, with April setting a new monthly record. A Task Force has been established to come up with new processes to handle the reasons for the femicides and suggest ways to better protect women.

Women are speaking admiringly of an Olympic Runner who discussed her period during the Olympics. Israel's Lonah Chemtal Salpeter revealed the severity of her menstrual cramps, which forced her to stop and take a break with just a few miles to go. She posted the problem on social media, hoping that it will encourage other women to speak frankly as well.

A Malaysian female student was hired by Tesla as a Robotics Instructor. After graduation from the Mara Junior Science College in Ulul Albab, Fakhirah Khairuddin studied Aerospace Engineering at the University of California, San Diego, followed by a Master's degree in mechanical engineering. Among her achievements, she was the team leader that worked on the development of a Hexacopter Project at U.C.

Imposter Syndrome is the phrase being used to describe how women feel when they perceive themselves to be less competent than their colleagues. Lack of confidence is compounded by racism and sexism. Younger women seem even more prone to these feelings. The syndrome appears strongly "whenever you're the first or the few or the only", according to Valerie Young, co-founder of the Imposter Syndrome Institute.

A new photography series addresses the issue of athletes' uniforms in terms of practicality vs. sexploitation. Activist and model Rain Dove questions whether people watch women in sports for their skills or their bodies. Dove wore uniforms designed for both women and men, and tested their usefulness (or lack thereof) in several sports, including gymnastics, running, tennis, swimming and volleyball. Her conclusion: except for swimming, the women's outfits were scantier. They helped her move more easily but they made her feel self-conscious. She adds that marketability is a dominating factor for both sexes, since the athletes make most of their money from advertising. (Thanks to YA for this.)

c. Corinne Whitaker 2021
Be sure to email giraffe@giraffe.com with your suggestions, be they articles, videos, images, cartoons, music, or comments, so that we can share our celebrations and our concerns with each other.