Ad Hoc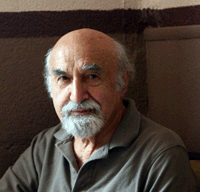 Welcome to Ad Hoc, our popular feature on the art of advertising. We are proud to welcome Dr. Richard Zakia as the author of this page each month. Richard D. Zakia is Professor Emeritus, Rochester Institute of Technology and author/coauthor of several books on photography, perception, semiotics and advertising.
(Photo by Vicki H. Wilson).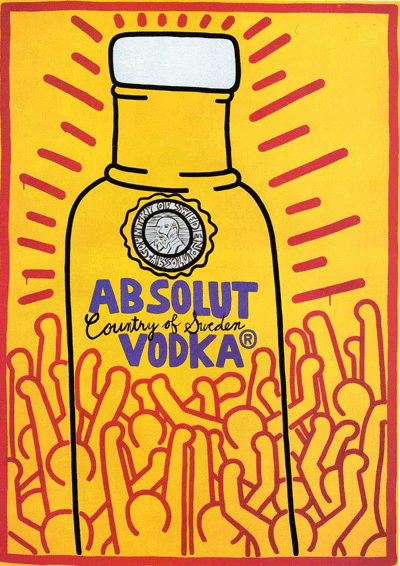 The label for this Absolut Vodka bottle is by the artist:

A) Joan Miro

B) Paul Klee

C) Keith Haring

Answer: : Keith Haring was the artist. He was born in Reading Pennsylvania in 1958 and was part of the Pop Art Movement that first began in Britain and later in the United States (1950s.) He first became noticed as a result of chalk drawings in the subways of New York City. He died at a young age in 1990.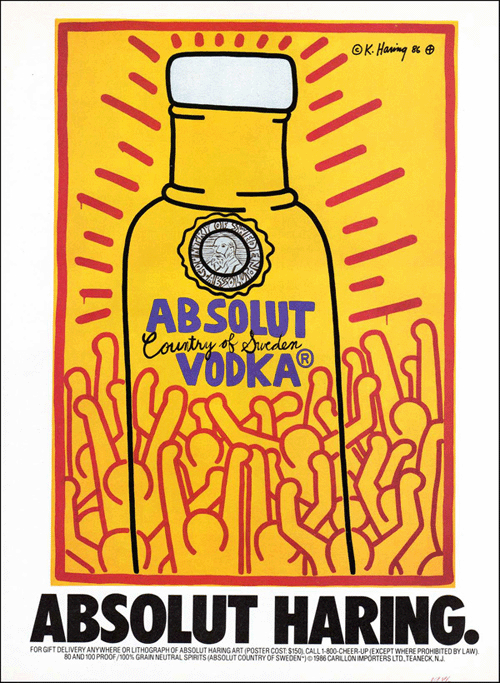 Photo of Keith Haring.

c. Corinne Whitaker 2011

Be sure to email giraffe@giraffe.com with your comments about Ad Hoc.
The AdHoc archives are available here.