Ad Hoc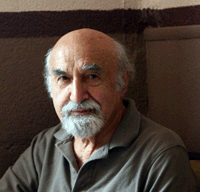 Welcome to Ad Hoc, our popular feature on the art of advertising. We are proud to welcome Dr. Richard Zakia as the author of this page each month. Richard D. Zakia is Professor Emeritus, Rochester Institute of Technology and author/coauthor of several books on photography, perception, semiotics and advertising. (Photo by Vicki H. Wilson).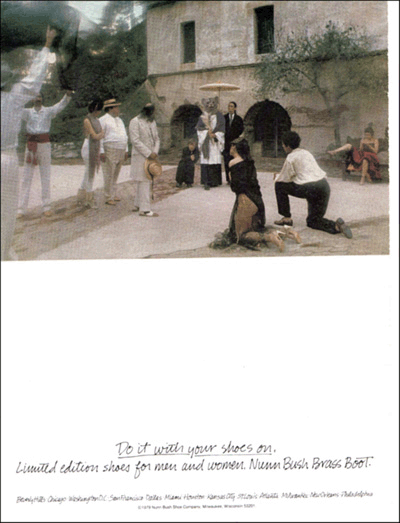 This Nunn Bush ad for their limited edition shoes is a bit bizarre and references the work of which prominent surrealist artist?

A) Salvatore Dali

B) Dorothea Tanning

C) Max Ernst

Answer: The reference for the Nunn Bush ad is by the German painter, sculptor and poet Max Ernst (1891 - 1976).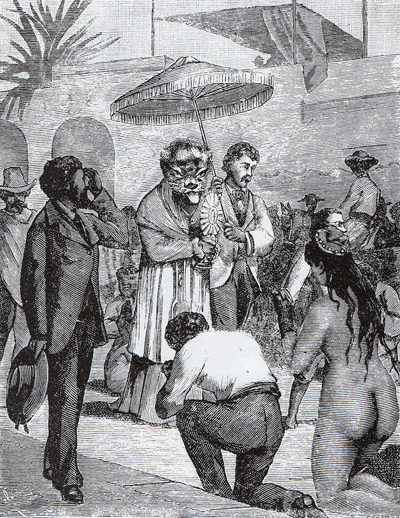 The photo is of Max Ernst and Dorothea Tanning in 1948.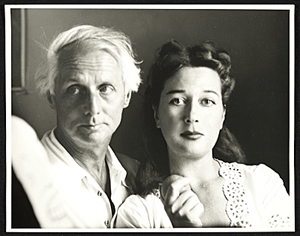 c. Corinne Whitaker 2010
Be sure to email giraffe@giraffe.com with your comments about Ad Hoc.
The AdHoc archives are available here.